The Clock Master offers complete Watch Restorations and Overhauls for any age wristwatch or pocket watch.
Whether you need a simple cleaning or maintenance or if you need a complete restoration and repair, we have the skills, equipment, and know-how to get your watch running like new again.
When it comes to overhauling your watch we will make sure the movements are cleaned, mechanically repaired and refurbished, and electronically timed.  We then lightly polish and clean the cases or bracelets.  Crystals, crowns, gaskets, worn movement parts and defective case parts are rebuilt or replaced if needed.  Re-sealing, dust proofing, and pressure testing are also common tasks.  All our overhaul work is guaranteed. We also offer special services like Dial refinishing, case refinishing and more upon request.
When it comes to a restoration, there are a number of services involved in getting your watch into its best possible condition. A complete restoration will ensure that your watch is expertly restored both mechanically and aesthetically and electronically timed.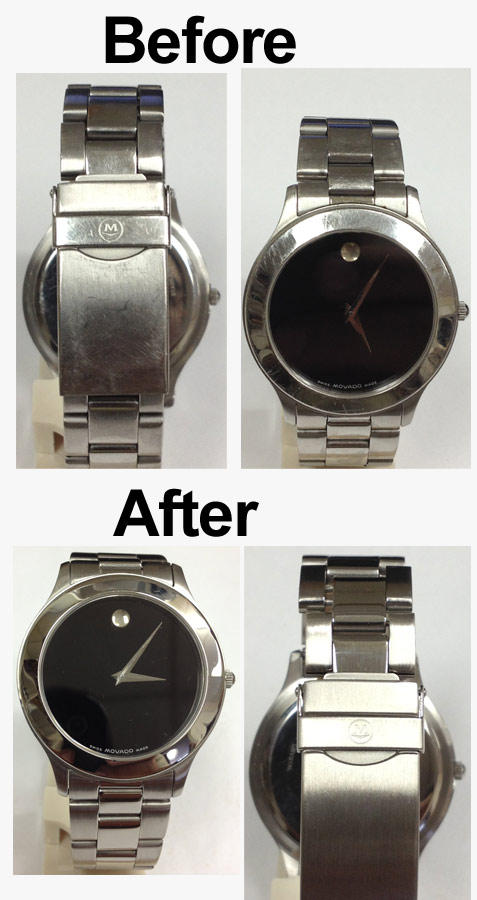 The services provided in the complete watch restoration and overhaul include:
Watch case refinishing
Watch dial and hand refinishing
Watch crystal refinishing / Replacement
Watch crowns, buttons, and case tubes
Watch movement restoration
Antique watch restoration including "Fusee" watches
Watch gaskets and re-sealing
Watch batteries
Watch parts made
Electroplating
Complete overhauls
For a free estimate on an overhaul or restoration of your watch please give us a call (714) 997-4029.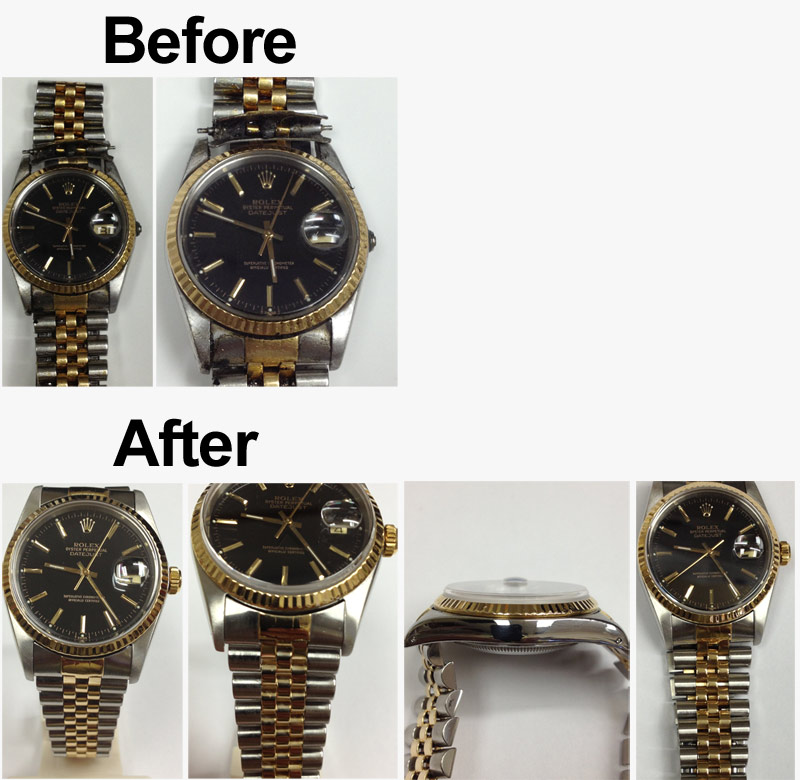 The Clock Master is an independent watch repair company and is not affiliated with Rolex or any other watch brands. Any use of names or images on this site
is solely intended for identification purposes