Clock master offers professional watch crystal replacement and refinishing for pocket watch and wristwatch repairs.
The watch crystal is the clear glass or plastic that covers and protects the dial of the watch. We offer a variety of refinishing and replacement services for both mineral glass and optical plastic crystals and will get your watch looking like new.

Polishing for plastic crystals
Replacement crystals are professionally cut, polished and fitted.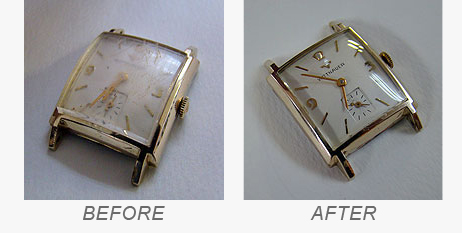 The Clock Master is an independent watch repair company and is not affiliated with Rolex or any other watch brands. Any use of names or images on this site
is solely intended for identification purposes