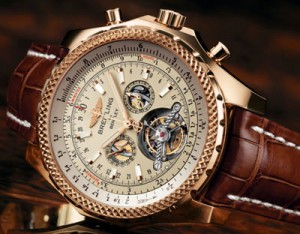 The Clock Master handles all major watch repairs for Breitling watches. Whether you are looking for a simple repair or watch replacement or a full restoration, the clock master can handle any and all repairs you might have for your Breitling watch.
Breitling manufactures three specific types of watches: Diving, Aviation, and Luxury. The style of Breitling watches are characterized by polished cases, bracelets, and large watch faces. Many Breitling watches also feature an automatic winding mechanism – which has no digital parts and is known to have some complications.
Today, Breitling still manufactures all its watches in Switzerland using Swiss components and parts. The company was founded in 1884 by Leon Breitling in Switzerland.
Breitling makes many categories of watches and they range across a wide range of prices. The watches start around $3,000 and go upwards of $100,000 depending on the model and features you are looking for. They are known as incredibly high quality watches but they do need repairs every now and then.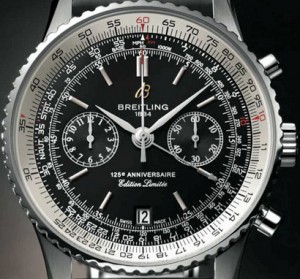 If you have a Breitling watch in need of repairs you need to take it to a skilled technician. They are expensive and complex pieces of machinery and having someone inexperienced work on it can be devastating. The clock master can handle the most complex repairs on Breitling watches and is highly skilled in working with them.
The Clock Master is an independent watch repair company and is not affiliated with Rolex or any other watch brands. Any use of names or images on this site
is solely intended for identification purposes